Newsletter Archives
(Please Note: Often times links point to "current" articles. The link was correct at the time, but new information may have replaced it. We apologize for any inconvenience this may cause.)




E-Mail Newsletter
**** Issue #147 ****
November 4, 2004

In This Issue

* Question of the Week - Local Charity?
* Feature Story -- Predictions and Predictability
* RR Cover Story -- Pat Kuleto
* Job Post -- Executive Chef
* Top 50 Food Sites -- Fall 2004 Update
* From the RR Archive - Seafood Cooking Tips
* Bulletin Board
* Subscribe - Unsubscribe Info.


---
QUESTION OF THE WEEK -- LOCAL CHARITY?
Dear Restaurant Report,
Tell me how to behave. Every single day I hear from the Little League; the Church; the Police; the Daughters of the American Revolution - you name it. They want my support, which means they want a contribution. It's another gift certificate, and it never ends.
I'm afraid to say no, and it's costing me - big time!
We are all under the same pressure, and I don't know where to turn. Please help me because I'm falling.
Chef James
*****
Send newsletter feedback and comments to us at newsletter@restaurantreport.com

---
FEATURE STORY
Predictions and Predictability
By Bob Bradley
I had a relative who lived in Bellfonte, Pennsylvania who was dedicated to dining out on a regular basis. Year after year, he and the wife went out for dinner almost every single night. This guy probably never saw a copy of Food Arts, and I doubt he was a subscriber to Gourmet or Food & Wine. He never searched for James Beard restaurants and itís highly possible that in all his life, he never visited a DiRoNa winner. They were loyal customers of one and only one establishment and that was Burger King. Every evening - Burger King. It was relatively close to the house, inexpensive, and highly predictable.
He passed away at age ninety-three with hundreds of thousands of dollars in the bank so money was not the problem. He simply found peace and happiness in a Burger King and who can fault him? Trust me when I tell you that more people than you can ever imagine behave the same way.
There will always be a segment of the population that will continue to spend their dining dollars with the predictability factor in mind. They donít care about sameness and dullness. They donít worry about heart-healthy dining, and they donít give a damn about Julia Child or Alain Ducasse. This segment also visits the more upscale versions of Burger King, and cost and predictability continue to be the driving force behind their support for the P.F. Changís and even the Olive Gardenís of the world. Give these folks the Chicken Parm along with a never-ending salad for eight ninety-five, and they are totally satisfied. They are continuing to open chains all over the place (even in the downtown areas where the independents used to dominate).
The independent guy is sitting around trying to figure it out, and thereís really no mystery. The chains provide the magic called predictability. Thereís no adventure; no creativity; average food at best; and guess what else they have - lotís of customers.
A successful restaurant owner told me something recently that caught my attention. Itís the old 80/20 concept. He doesnít even worry about 80% of the local population because these people collect coupons and fall all over each other getting a table at their nearest Red Lobster. He only concerns himself with the 20% that appreciates good food and good service and patronizes the more trendy and adventurous independent-types. While I appreciate the logic of this philosophy, I find it worrisome and even depressing. If you give-up on the 80%, that segment is only going to get bigger, and the noose is going to tighten.
Like it or not, the independents have no other choice but to market themselves better and position themselves against the chains. There are many important benefits including better food and hopefully, better service. They also have to convince the public to spend their dining dollars locally, which is good for the community. They have to sell adventure, and more importantly, the adventure has to be a good thing.
They also have to strive to get better. There are too many independent restaurants that have to improve or find something else to do. When too many people continue to have bad experiences in local restaurants, the predictability factor at the chains becomes more and more of a benefit.
We are going to see more chains and fewer independents in the years to come. The strong will survive and the independent segment will actually improve because they have to in order to stay in business. Maybe that 80/20 thing will become 70/30, or even 60/40. Itís going to be interesting, and for the sake of our food culture and our overall quality of life, we will continue to root for the "little guy."
*****
Send newsletter feedback and comments to us at newsletter@restaurantreport.com

---
RR COVER STORY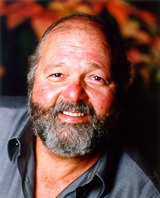 Interview: Owner Pat Kuleto
When we talk about creative people in the restaurant world, we are usually talking about chefs who own incredibly successful restaurants and have become famous doing what they do best Ė creating culinary masterpieces. Pat Kuleto is more of a carpenter than a chef, and even though he has labored in a variety of restaurants, he is not to be confused with Emeril Lagasse. Having said that, Mr. Kuleto has found a way to create a host of masterpieces of his own that have made him one of the premiere restaurant professionals in America.
Full Story:
http://www.restaurantreport.com/features/ft_kuleto.html

---
TOP 50 FOOD SITES
We recently completed an update of the Top 50 Sites in October. All sites were reviewed on four criteria: Content, Navigation, Design, and Overall Experience, with a total possible score of 100.
The number one site...drum roll please...is...
BostonChefs.com
www.bostonchefs.com
Content: 24, Navigation: 24, Design: 25, Overall Experience: 24
Total Score: 97
Site Byte: Great chef and restaurant profiles for some of Boston's best restaurants. Also has local area news, job postings and a Cape Cod sister site. Outstanding photography.
For more Top Sites go to: http://www.restaurantreport.com/top50/index.html

---
FROM THE RR ARCHIVE
Seafood Cooking Tips
Quick insightful tips on how to best select, prepare and cook seafood.
Quick Tip: It's much easier to open clams and oysters if you first wash them with cold water and then place them in a plastic bag in the freezer for 30 minutes.
More... http://www.restaurantreport.com/features/ft_seafoodtips.html

---
JOB BOARD
Adventure in the Canadian Rocky Mountains!
Num-Ti-Jah Lodge (located 1/2hr. north of Lake Louise on the Icefields Parkway), is currently seeking an inspiring Executive Chef to lead our energetic kitchen team.
Find out more about our authentic 25-room guest lodge in the heart of the Canadian Rocky Mountains on the shores of beautiful Bow Lake.
Contact: Becky O'Donnell, Human Resources Manager
Simpson's Num-Ti-Jah Lodge -- www.num-ti-jah.com
hr@num-ti-jah.com
Phone: 403-522-2167 - Fax: 403-522-2425

*****
Find New Chefs, Managers, and Staff...
Post Your Job: http://www.restaurantreport.com/jobs/ratecard.html

---
BULLETIN BOARD
**Next Post - Re: Wine Pricing
How do most restaurateurs calculate the profit margins and prices on their wine lists? Is there an easy way to manage these important details, as I am new to such things?
Thanks in advance,
Grove (Melbourne) -- Send Email Reply
Note: There is a related article about beverage costs on the site at http://www.restaurantreport.com/features/ft_bevcost.html

**Next Post - Re: Chef Salary
I am going to open a 36 seat restaurant. What should the chef's salary be?
Thanks,
Mary -- Send Email Reply

**Next Post - Re: Tipping Out
I would like to know if the employer I work for has a right to force me into tipping out a certain percent of my sales to others that help me. I know there is a standard to tip out those who help like the bartender, busser, host, food runner, but what is my right as the server who makes the tips? Can my employer force me to tip out a certain amount or is that my right?
Thank you for your time,
Send Email Reply

**Next Post - Re: Accounting Advice
I am looking for some accounting and tax advice for our bistro. Specifically, what is deductible and what is not; how to account for employee meals, food & beer waste; and about the deductibility of loans.
Caird -- Send Email Reply

**Next Post - Re: Book Recommendations
I have a nephew and niece in Alabama. He manages a restaurant currently and their dream is to own their own.
Is there a magazine or book that you would recommend that I could send them for Christmas -- something that would "keep the dream alive" and be helpful?
Best,
Susan Freis - Send Email Reply

Note @ the Bulletin Board: If you can lend advice/assistance/comments etc. please respond to the individual directly and cc: us here at newsletter@restaurantreport.com We'll summarize and post responses we receive that would benefit the group.


---
Copyright © 1997-2018 Restaurant Report LLC. All rights reserved.