Marketplace: Products & Services
How To Turn The Nation's Most Celebrated Holiday Into A Pile Of Cash - Learn how to turn the nation's most celebrated holiday into a pile of cash for you and create a ton of happy customers in the process...all without any extra work on your part. And, it's guaranteed to work for you! Click now.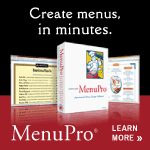 Design your own menu with MenuPro! - Easier than word-processing, faster and cheaper than using a graphic artist -- print a new daily specials menu every day! MenuPro comes with artwork, fonts, borders and over 135 Instant Menu Styles -- there's even a culinary spell-checker. Take advantage of MenuPro's 30-day, no-risk, money-back guarantee today!



RestaurantsForSaleByOwner.com - List Your Restaurant For FREE - Finally, there's a way to list your restaurant for sale CONFIDENTIALLY on the Internet without everyone in town knowing it is for sale! There is NO cost to place an ad to sell your restaurant and there are no broker's fees to worry about. You keep 100% of the sale proceeds.



Punchh is a referral and loyalty program that puts punch cards on mobile phones. By providing restaurant customers tools to spread via word-of-mouth, and rewarding them when their friends show up, Punchh provides restaurants a way to put more butts in seats.



Online Ordering -- Connect To Your Customers!
Founded by a long-time restaurant owner, iMenu360, is built with all the details of running a restaurant in mind.

No contracts, low fees, no risk.

Bring your menu online today and start boosting sales!



PsPrint.com - Restaurant Menu Printing - Top-quality restaurant menu printing with fast turnaround times. One-day printing available. Options include durable water-resistant finish, gloss and lightweight matte.



Website Development & Online Marketing for Restaurants - Focused exclusively on the needs of independent restaurants, Coverboom provides Online Marketing for restaurants, including: Website Development, Instant Gift Certificates, Group Deals, Social Media and more...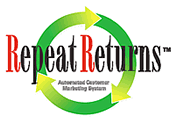 Restaurant Loyalty Program - "All-in-one" platform for restaurant owners who want an affordable, turn-key marketing solution that will safely, steadily, and reliably grow their sales. Click here to watch the video...



Restaurant Financing - ARF provides unsecured, short term working capital loans to Restaurants, Bars, Nightclubs & Hotels. We only loan to hospitality businesses, so we understand your challenges and have products to fit your needs.



More orders. More customers. It's That Simple.
Get connected with your customers and offer them an even easier way to satisfy their hunger.
Online Ordering with FoodLix, No Contracts, No commission, It's that easy.



Mobile Apps & Mobile Websites - 99 Apps has developed a very budget friendly, simple, and quick way to get your restaurant a branded downloadable App on Apple's iTunes, Android Marketplace, and the Mobile Web. As the smartphone user community is growing by leaps and bounds, creating a mobile app for your loyal customers is essential! http://www.99apps.com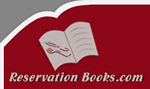 Reservation Books & Manager Communication Books Effective planning, tracking and communication have never been easier! Exclusive 10% off promotion running now - click for details...



Affordable Seating - Your Restaurant Furniture Supplier

Restaurant chairs & barstools, table tops and bases. Commercial grade furniture at low costs and short lead-times.



Write Your Restaurant and Bar Business Plan The Smart Way! - Save time by not re-inventing the wheel. Start writing your Restaurant and Bar Business Plan by downloading a comprehensive, fully researched, pre-written sample business plan that you can easily edit and adapt to reflect your business. Download your sample plan.




Inventory, Menu Costing & Analysis for Restaurants & Bars - EZchefsoftware is a powerful, intuitive and easy to use Excel program designed to manage your food and beverage inventory tasks, and create fully costed and documented menu items and sub recipes.



Restaurant Operations and Management Spreadsheets - "Pre-configured" Microsoft Excel spreadsheets to organize critical financial information.



How to Improve Dining Room Service

Discover how to improve dining room service, gain a better reputation & increase your sales.



Restaurant Marketing Toolkit of Ad Templates - CD-rom collection of over 99 ads, sales letters and marketing pieces. The files are ready for you to customize as you wish; substitute your logo, test different offers or change color schemes.



Catering Profits for Restaurants: How to Attract a Flood of New Catering Business - Extra catering sales can easily double your bottom line profits. This video, taped at a live seminar, will help you whether you're fine dining, mom & pop or anywhere in between.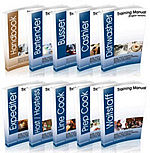 Training Manual Package - A comprehensive collection of 10 manuals available for immediate download in Microsoft Word or RTF format so you can customize and print as many copies as required.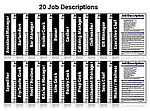 Restaurant Job Descriptions - Job description templates provide a detailed breakdown of the responsibilities of each position in your restaurant. In fully customizable MS Word templates.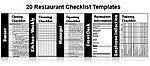 20 Restaurant Checklists - A comprehensive collection of 20 checklists available for immediate download in Microsoft Word or RTF format so you can customize and print as many copies as required.



Restaurant Training Package (50 Templates) - Comprehensive training templates to create training manuals, job descriptions and checklists specifically for your restaurant.
Post Your Offer Today in the Marketplace
Click here for more information...
---
Restaurant Management | Restaurant Marketing | Restaurant Service | Restaurant Operations | Restaurant Accounting & Finance | Restaurant PR | Restaurant Design | Chef Talk | E-mail Newsletter | Online Store for Restaurateurs | Restaurant Marketplace | Restaurant Buyer's Guide | Restaurant Books | Home

---
Copyright © 1997-2012 Restaurant Report LLC. All rights reserved.