UNPLUGGED:
Chef Joe Brown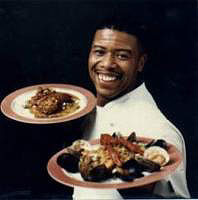 Iím celebrating ten years in business at Melange Cafť and I feel like I just started. It hasn't gotten easier; itís actually more difficult. I probably peaked five years ago, and itís just more of a challenge to do the necessary volume. There are times when Iím thinking about the next plateau.
The chains are hurting us badly. Suburban America has to redefine itself.


---

The full version of this article is now available on Restaurant Report's membership site RunningRestaurants.com.

Click here to go to the article page.

---
Copyright © 1997-2020 Restaurant Report LLC. All rights reserved.