INTERVIEW: Dan Butler
Chef/Owner Toscana Kitchen & Bar, Deep Blue Bar & Grill -- Wilmington, DE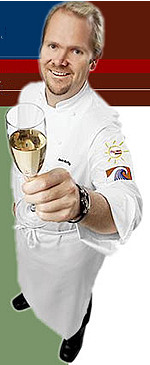 Beautiful downtown Wilmington is not the easiest spot in the world to own a restaurant. The historic Hotel Dupont has been the major culinary focus in this town for many years, and in fairness, there are a number of outstanding independent restaurants that have survived and even prospered. The main problem has always been that most of the people who work in the downtown area live in the suburbs. They just don't stay in Wilmington at the close of the business day, and this presents a big problem for restaurants with concepts that include things like dinner.
An owner by the name of Chef Dan Butler has somehow figured it all out. Maybe it's because he grew-up here; maybe it's that cherished diploma form the Culinary Institute of America; or maybe he is just an exceptional chef and businessman. We spoke with him about all of the above...


---

The full version of this article is now available on Restaurant Report's membership site RunningRestaurants.com.

Click here to go to the article page.

---
Copyright © 1997-2020 Restaurant Report LLC. All rights reserved.