INTERVIEW: Bernard Ros
Chef/Owner Meli Melo -- New York, NY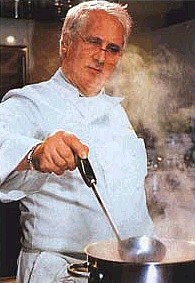 When you have the opportunity to sit down for a couple of hours and actually speak with a restaurateur like a Bernard Ros, you understand what makes the restaurant business so intriguing. Restaurants just don't show up by themselves – the real story is about the people who invent them and actually run them. During our conversation, he repeated one thought over and over again… "We have to teach young people how to love this business. If you don't love what you do, you will never make it." It's important to note that a major part in the life of this owner is teaching and guiding aspiring young chefs (along with others) in how to "make it" in the restaurant world.


---

The full version of this article is now available on Restaurant Report's membership site RunningRestaurants.com.

Click here to go to the article page.

---
Copyright © 1997-2020 Restaurant Report LLC. All rights reserved.