Running Your Business:
Winning The Moments of Truth
By Rick Hendrie
One of the essential elements in every business is to recognize where the Moments of Truth are for your guest. One could make a case that every moment is a crucible which may tip the consumer up or down the Raving Fandom Ladder, which looks something like this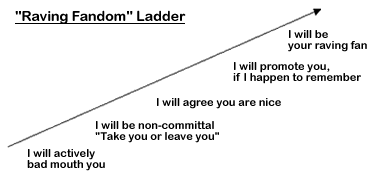 Ultimately, it takes that kind of fanaticism, where every moment is "The Moment of Truth", to create masterful brand experiences, where your guests are committed Raving Fans, evangelizing to the world the wonders to be found with your brand. It may seem daunting.


---

The full version of this article is now available on Restaurant Report's membership site RunningRestaurants.com.

Click here to go to the article page.

---
Copyright © 1997-2023 Restaurant Report LLC. All rights reserved.