A Chef At War...
By Robert Bickell
It was almost ten years ago that we (Restaurant Report) were ranting and raving about the subject of childhood obesity. We knew then that we were systematically raising an entire generation hooked on fast foods. We knew then that both the parents and the schools were failing miserably as they sat back and watched this happen. We knew then what was going to happen, and after all these years, the problem has gotten progressively worse.
Our article stated the following... "Our kids have become psychologically and even physiologically addicted to a diet that is unto itself, blatantly unhealthy". We called upon the chefs of America to get involved in some type of effort to educate the public regarding the dangers inherent in a steady diet of fast foods, and to develop some type of program to teach the importance of good food and healthy dining. All these years later, things have gotten progressively worse to the point where our medical community is now busy treating young children for Type 2 diabetes and even heart disease.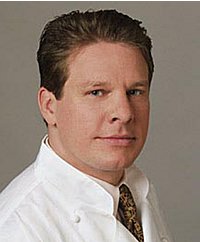 The reaction to our plea would not be characterized as overwhelming, and even today, the parents and the schools continue to do virtually nothing when it comes to something so critical as the health of our children. Having said that, we did hear from Chef Christopher Daly. At the time, he was Chef de Cuisine at Petrossian in New York, and he was ready to fight the battle. The good chef included the following in his response... "It is a terrible thing to think of the scope of damage being done in the name of convenience and fast foods. Our youth is being commercialized; their health is in danger, and their future is being placed in jeopardy".
The real story here is that Chef Daly did more than simply write a letter. He single-handidly started an organization that he calls "HIP FOR KIDS" (Hospitality Industry Professionals for Kids), and guess what - it's still going strong today and this chef hasn't backed down one inch. Most of the country could care less - Chef Daly is making something happen! We might be losing the war, but the chef is winning the battle. His recipes and his programs for fresh, healthy food have been adopted in schools all over the country. It's a great story and I don't believe Chris Daly thinks we're "losing this war".
The man is actually saving lives, and based on his performance to date, he will continue to do so. His site is hip4kids.org and this chef deserves our interest and our help. One man unto himself is not going to beat this devil. Having said that, it's comforting to know that someone actually cares.
---
Copyright © 1997-2017 Restaurant Report LLC. All rights reserved.