Restaurant Books & E-books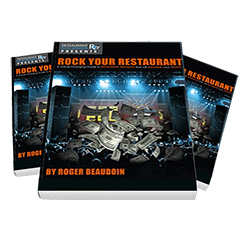 Rock Your Restaurant
New and seasoned restaurateurs alike discover game-changing tips to run a tighter ship and identify the critical numbers driving your bottom line.


How to Improve Dining Room Service
The keys to improving dining room service & increasing restaurant profits are revealed...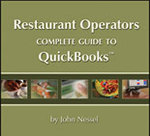 Restaurant Operators Complete Guide to QuickBooks
Written exclusively for restaurant operators, in a jargon free and easy to understand style.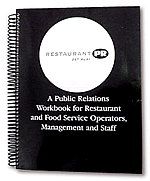 Restaurant Public Relations Workbook
This interactive workbook, written exclusively for restaurants, contains step-by-step instructions on how to manage a public relations and marketing program. In addition, the workbook contains real-life press releases, fact sheets and biographies from an acclaimed New York City restaurant that achieved success doing PR.


How To Start A Restaurant Following A Profitable System
Step-by-step secret profitable system shows you exactly how to start & manage a successful restaurant business & increase success rate by 80%.



---
Copyright © 1997-2023 Restaurant Report LLC. All rights reserved.